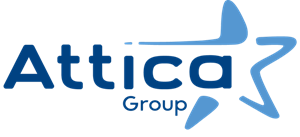 Attica Group parent company of SUPERFAST FERRIES, BLUE STAR FERRIES and HELLENIC SEAWAYS is pleased to announce its distinction in the GREEN AWARDS 2022 organized by Boussias Communications under the auspices of the Greek Environmental Scientists Association.
The official announcement of winners took place in Athens, on 17th March and Attica Group was honoured with the Silver award in the category:
Green Business / Industry Process
Seasmiles BIOCARD
Pillar 3 – Development / Operations / Technology
for the Seasmiles Biocard of the Seasmiles Loyalty & Rewards programme.
Attica Group faithful to its commitment to adopt environmentally sustainable practices, was the first company to introduce biodegradable cards in the Greek passenger shipping in an effort to reduce its environmental footprint and protect the environment.
The Green Awards aim at promoting and rewarding companies whose products and services are the outcome of innovation and excellence. They also act as motivation towards continuous improvement based on the introduction of sustainable technologies and practices for the reduction of carbon footprint so that the final product is considered Green, Eco-Friendly, Recyclable, Reusable and ZERO Waste, contributing to the Green Economy & Eco Living.
Given annually by an Evaluation Committee of representatives from Bodies, Institutions, Universities and entrepreneurs, the Green Awards are particularly noteworthy.
The Seasmiles Loyalty Scheme is available to passengers sailing with SUPERFAST FERRIES, BLUE STAR FERRIES and HELLENIC SEAWAYS to Cyclades, the Dodecanese, the North-East Aegean islands, the Saronic islands, Sporades and Crete, as well as in the Greece – Italy routes offering exclusive benefits, discounts and special offers to its members.
Attica Group is engaged in passenger shipping through SUPERFAST FERRIES, BLUE STAR FERRIES, HELLENIC SEAWAYS and AFRICA MOROCCO LINK operating 31 vessels providing modern, high-quality transportation services in Greece and abroad. Attica's vessels serve 60 unique destinations in 4 countries, connecting 71 ports and transporting more than 7 million passengers, 1 million passenger vehicles and 400,000 trucks every year.
Kallithea, 18 April 2022