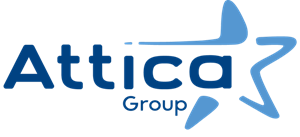 Attica Group, parent company of SUPERFAST FERRIES, BLUE STAR FERRIES and HELLENIC SEAWAYS is proud to announce its distinction with 7 awards at the Health & Safety Awards 2022, hosted by Boussias Communications.
Health and Safety Awards 2022, held by BOUSSIAS and "Manufacturing" magazine under the auspices of the Hellenic Institute for Occupational Health and Safety and of the Federation of Hellenic Food Industries, reward companies that create and maintain safe workplaces, helping employers and employees to develop a culture of preventive health and safety, and serving as models in their industries.
At the award ceremony which took place on Monday, 30th May in the Wine Museum in Pallini, Athens, Attica Group received the following awards:
Wellbeing Champion of the Year. One of the top 5 distinctions, awarded to companies with the highest cumulative rating from the total awards they gathered.
Winner in the Transportation sector (Air, Rail, Sea, Public), for the overall development, management and monitoring of Health & Safety of all stakeholders, and for initiatives taken on the creation of a safe environment for passengers and employees.
Gold award in the "Disability Facilitate Space" category for the practices applied in all workplaces on the safe reception and hosting of employees, customers and disabled persons.
Silver award in the "Healthy & Safe Workplace" category for a workplace that stands out due to having adopted measures related to Healthy Lifestyles, Mental Health & Workplace Culture, Physical Environment, Lighting Regard and Corporate Social Responsibility.
Silver award in the "Premises Evacuation" category, in recognition of the measures adopted by the Group for the evacuation of premises both at Sea and Ashore, with special emphasis on the needs of disabled persons.
Silver award in the Activities for Building Health & Safety Culture category, specifically in the "Crisis Response" subcategory for the adoption of measures protecting staff from a potential suspension of operation of the business due to an accident, unstable conditions or a pandemic (e.g. impact on personnel, funding, safety at work, mental health, etc.).
Silver award in the "H&S System Update & Performance Improvement" category for the existence of mechanisms on updating and improving H&S issues at work, as well as on the identification of new occupational risks.
Attica Group is engaged in passenger shipping through SUPERFAST FERRIES, BLUE STAR FERRIES, HELLENIC SEAWAYS and AFRICA MOROCCO LINK operating 35 vessels providing modern, high-quality transportation services in Greece and abroad. Attica's vessels serve 60 unique destinations in 4 countries, connecting 71 ports transporting over 7 million passengers, 1 million passenger vehicles and 400,000 trucks every year.
Kallithea, 10 August 2022